Last general update: 23.01.2017, but the Blog is alive.
Our best videos:
With speed boat into the IGUAZU Waterfalls - February 2014!
and:
Hiking to CIUDAD PERDIDA (The Lost City)
You may follow us on our blog and in the Pictures section. There are pictures also in the blog.
If you want to comment on our blog, you should write to: blog(at)tattavvinden(dot)com. Then we will put the comment in the blog as soon as possible.
NOW: New pictures. See the picture site.
Shelter Bay, January, 2017:
We now stay in the boat, doing more maintenance. But we also take time to pleasure, among them walks in the jungle - a favorite of ours.
Click into our Blog for reports.
After doing the maintenance on "Tatt av vinden" we hope to go to Providencia. - If the winds are nice to us. Or maybe to San Blas (Guna Yala).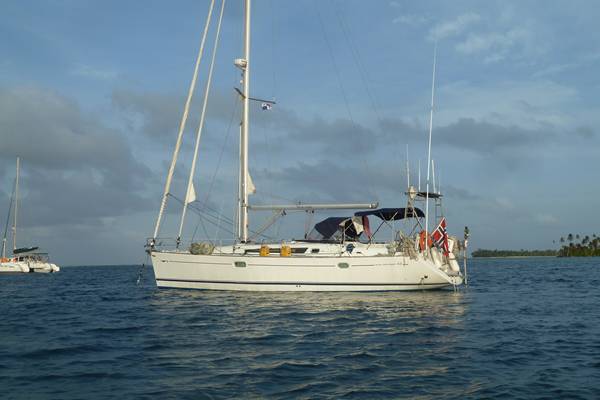 "Tatt av vinden"
Let's Go With the Wind!
S/Y "Tatt av vinden" is our boat. The name means "Gone with the Wind".
Others adventures: A different way of crossing the Atlantic: 15th May we were in New York and waved good by and wishing good luck to Stein Hoff (70) who started his third ocean rowing across the Atlantic, but it was the forst attemt from west to east, in the North Atlantic.
https://my.yb.tl/soloatlanticrow2016/map-only/
and: https://www.facebook.com/soloatlanticrow2016/
Stein was rescued in the North Atlantic 6. August, after 83 days at sea. The conditions were severe, the wind was gusting hurricane force. He was rescued by the bulk carrier Ludolf Oldendorff. See Stein's facebook. Follow the link above. Even if he did not reach his goal, it was a fantastic achievement.