Last update: 24.02.2017, See also our blog.
Our best videos:
With speed boat into the IGUAZU Waterfalls - February 2014!
and:
Hiking to CIUDAD PERDIDA (The Lost City)
You may follow us on our blog and in the Pictures section. There are pictures also in the blog.
If you want to comment on our blog, you should write to: blog(at)tattavvinden(dot)com. Then we will put the comment in the blog as soon as possible.
Shelter Bay, February, 2017:
New pictures in the Pictures section.
"Tatt av vinden" will be hauled out Friday, and we shall fly home. End of season.
Check into our Blog for reports.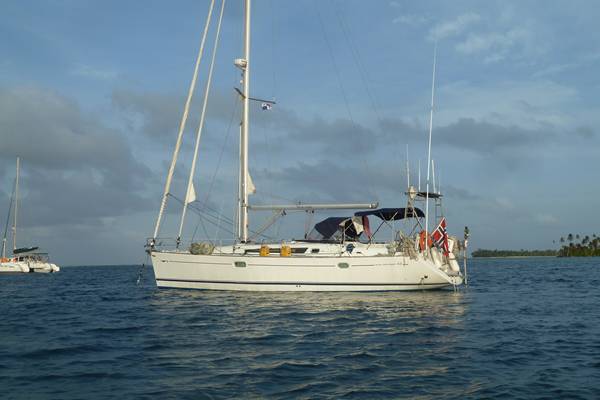 "Tatt av vinden"
Let's Go With the Wind!
S/Y "Tatt av vinden" is our boat. The name means "Gone with the Wind".
Pirate attacs in NW Caribbean.
It has been reported three very serious pirate attacs outside Honduras in January, two of them far offshore.
Maybe just as good that we never went to Providencia?
See: https://www.safetyandsecuritynet.com/recent_incidents/